NEWSLETTERS
READ ALL
Sep.6, 2022
Issue #18
Alango-BeHear awarded for bringing hearing enhancement to the masses.
Read the full newsletter >>
---
PRESS RELEASES
READ ALL
Mar.13, 2023
Realtek Semiconductor and Alango Technologies Partner to Offer a Solution for Hearing Loss
March 13, 2023 — Realtek Semiconductor (Taiwan) and Alango Technologies, Ltd. (Israel) have announced a collaboration to provide a joint solution that delivers the Alango PersonaSound™ suite of software technologies, ported and optimized for the latest Realtek Bluetooth SoCs. This collaboration aims to address the global problem of hearing loss, which affects 1.5 billion people worldwide, with 430 million requiring rehabilitation services, according to the World Health Organization's recent World Report on Hearing (2021)...
Read the full release >>
---
COMPANY NEWS
READ ALL
Mar.6, 2023
Chag Purim Sameach!
Purim is a joyous and lively holiday celebrated in the Jewish calendar, commemorating the rescue of the Jewish people from the threat of annihilation in Persia. The festival unites people across the country, bringing religious Jews in Jerusalem and secular Tel Avivians together in celebration. With a carnival atmosphere and an abundance of Purim street parties in nearly every city and village in Israel, the festive spirit extends beyond its religious roots. The tradition of wearing costumes on Purim represents the theme of hidden miracles in the story of Esther and contributes to the holiday's exuberant atmosphere. Overall, Purim is a fun and vibrant holiday that encourages celebration and joy. The Alango team joins the festivities and wishes everyone a Chag Purim Sameach!
Read the full article >>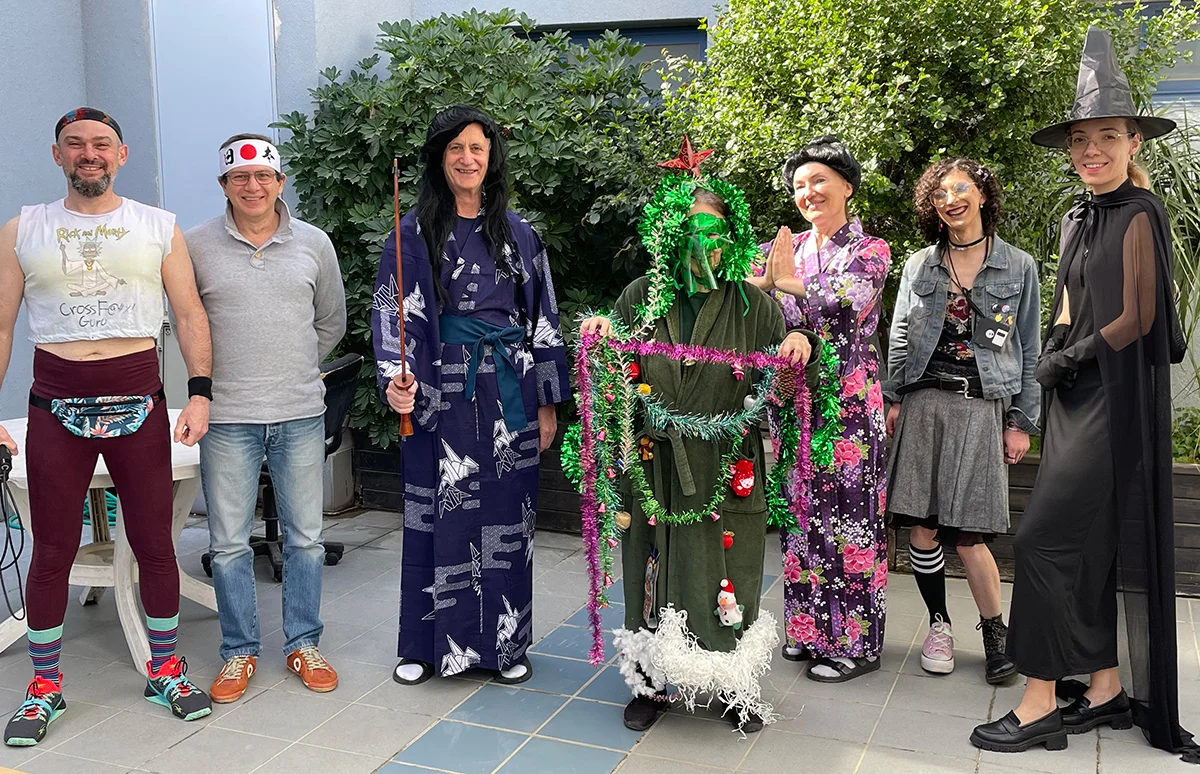 ---
EVENTS CALENDAR
SEE ALL
March 14-16, 2023
Place: Nuremberg, Germany
Meet us at Embedded World 2023!
For those of you attending Embedded World 2023 please reach out to schedule and appointment. Technical staff will be on hand to answer questions and perform demonstrations of the following technologies:
Boosting conversation (hearing enhancement)
Enhancing voice preprocessing for TWS and on/over ear headphones
Ambient sound awareness Slowing down speech in real time
Improving intelligibility of streamed content
Alango will demonstrate these technologies running on the Tensilica HiFi core at partner Cadence Design Systems (Hall 4 Booth 4-122).
We look forward to seeing you there!





Book a meeting

Download invitation
---