NEWSLETTERS
READ ALL
Sep.28, 2023
Issue #24
Termination of Reverberation
Read the full newsletter >>
---
PRESS RELEASES
READ ALL
Jun.16, 2023
OPPO Announces Last Call for Proposals to the 2023 Inspiration Challenge at VivaTech 2023
PARIS, FRANCE - Media OutReach - 16 June 2023 - Viva Technology – the biggest startup and tech event in Europe, which brings together business leaders, startups and investors each year –took place over four days from June 14. OPPO returned for the second consecutive year to announce the final call for entries to the 2023 OPPO Inspiration Challenge and showcase some of the success stories from last year's inaugural Inspiration Challenge...
Read the full release >>
---
COMPANY NEWS
READ ALL
Jul.10, 2023
Alango at MAD in ISRAEL
We thank the organizers of MAD in Israel for allowing us to exhibit our totally crazy initiative, the BeHear line of consumer electronics products designed to help people with the medical problem of hearing loss live better lives. Thank you, Dov Moran and Yossi Vardi...
Read the full article >>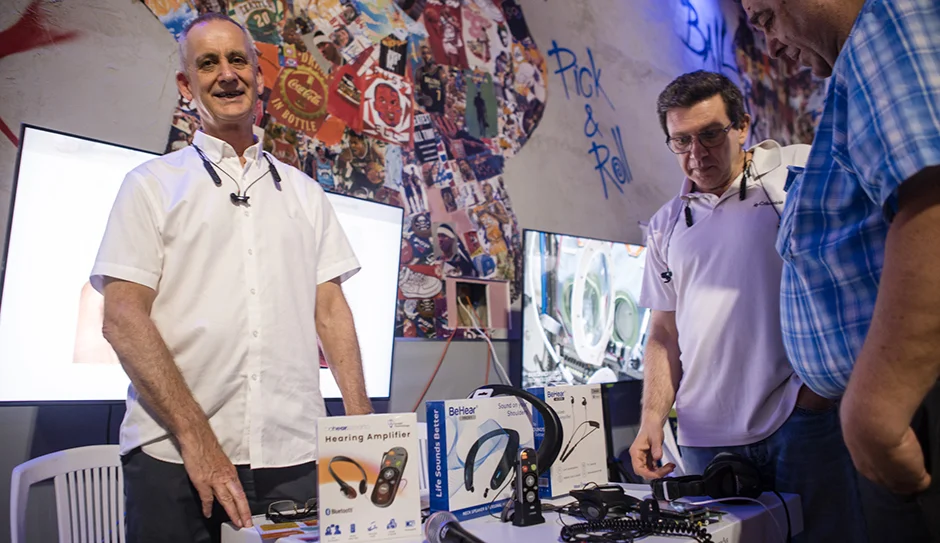 ---
EVENTS CALENDAR
SEE ALL
March 14-16, 2023
Place: Nuremberg, Germany
Meet us at Embedded World 2023!
For those of you attending Embedded World 2023 please reach out to schedule and appointment. Technical staff will be on hand to answer questions and perform demonstrations of the following technologies:
Boosting conversation (hearing enhancement)
Enhancing voice preprocessing for TWS and on/over ear headphones
Ambient sound awareness Slowing down speech in real time
Improving intelligibility of streamed content
Alango will demonstrate these technologies running on the Tensilica HiFi core at partner Cadence Design Systems (Hall 4 Booth 4-122).
We look forward to seeing you there!





Book a meeting

Download invitation
---