PRESS RELEASES
READ ALL
Feb.23, 2017
Alango Voice Communication and Voice Enhancement Packages Now Available for Cadence Tensilica HiFi DSP
SAN JOSE, Calif., February 23, 2017—Cadence Design Systems, Inc. (NASDAQ: CDNS) today announced its collaboration with Alango Technologies Ltd., a leading provider of voice and audio enhancement technologies. The companies collaborated to provide the latest Alango Voice Communication Packages (VCP) and Voice Enhancement Packages (VEP) for the Cadence® Tensilica® HiFi DSP for Audio, Voice and Speech...
Read the full release >>
---
COMPANY NEWS
READ ALL
Feb.23, 2017
Alango Technolohies presents Wear & Hear line
To address the needs of the huge potential market of over 700 million hearing impaired users worldwide, Alango Technologies, Ltd., a leading supplier of voice and audio enhancement technologies for the communication and entertainment markets, launched its "Wear & Hear" line of personalized hearing products. The Wear & Hear line provides an alternative to hearing aids, which are used by less than 10% of those who need hearing assistance worldwide due to a combination of high prices, limited functionality, and associated stigma. Alango's years of practical experience developing digital sound processing technologies are incorporated into affordable consumer electronics devices that provide customizable hearing enhancement to the wearer. The first Wear & Hear personalized hearing product to reach the market is called BeHear™, a stylish Bluetooth headset. The second product is called Smart Assistive Listening Transceiver (SALT™) that, additionally, integrates assistive listening features.
Product Demo for BeHear at WTS 2017 is scheduled for Tuesday, March 7th at 3:15 pm on the Wearable & Technology Innovation Stage, London.
---
EVENTS CALENDAR
SEE ALL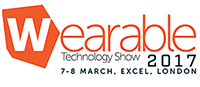 March 7-8, 2017
Place: London
Meet us at Wearable Technology Show 2017
Meet us at
Wearable Technology Show (WTS)
. Alango Technologies will present its Wear & Hear line of personalized hearing products. We invite you to join us at
stand D50
to view and try out our concept product prototypes.
book a meeting

---