Alango at Mobile World Congress (Barcelona), 2017
Mar.30, 2017
Posted by Robert Schrager
What can I tell you about Mobile World Congress this year?
First, let's take a trip back in time just for fun.
Some highlights from Mobile World 2012:
Microsoft previewed Windows 8 (In my opinion the best release since Windows 2.11 back in 1989!)
Nokia won the award for Best New Mobile Handset with their Nokia 808 PureView and so did the Samsung Galaxy S II (it's like kids sports today – everyone gets a trophy.)
Sony Xperia Kumquat (Did you ever notice how many products are called Kumquat these days?)
Panasonic Eluga phone (To be followed up with the B version…BEluga.)
ChatPerf – a device that attaches to an iPhone that emits perfume in conjunction with messages and apps (for the 4D experience!)
Joyn IM from big industry brands and telecom carriers. Their aim was to compete with BlackBerry's BBM. (Nobody joyn'd.)
I'm being a bit snarky. Certainly there were some great things at MWC2012.
Getting back to MWC2017. Each year the show is becoming less dominated by mobile phones. Wearables, hearables, and smart home products are having a bigger presence at MWC each year. I mention those three specifically because, like MWC, Alango has also been evolving. This year we demonstrated technologies specifically for those emerging product categories. We were eager to demonstrate our technology and were especially grateful for all the visitors.
Herein are a few pictures from the event.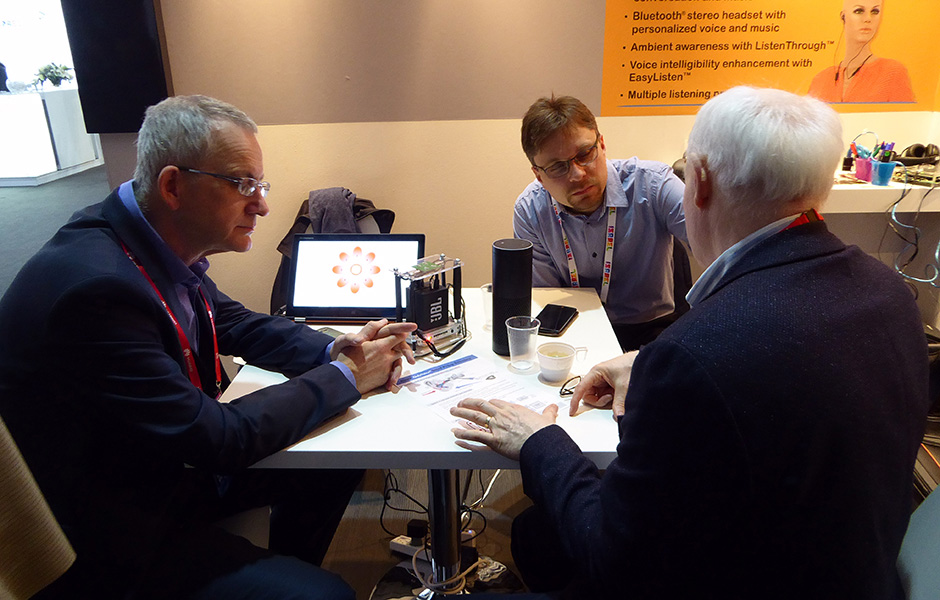 "This will be an exciting partnership!"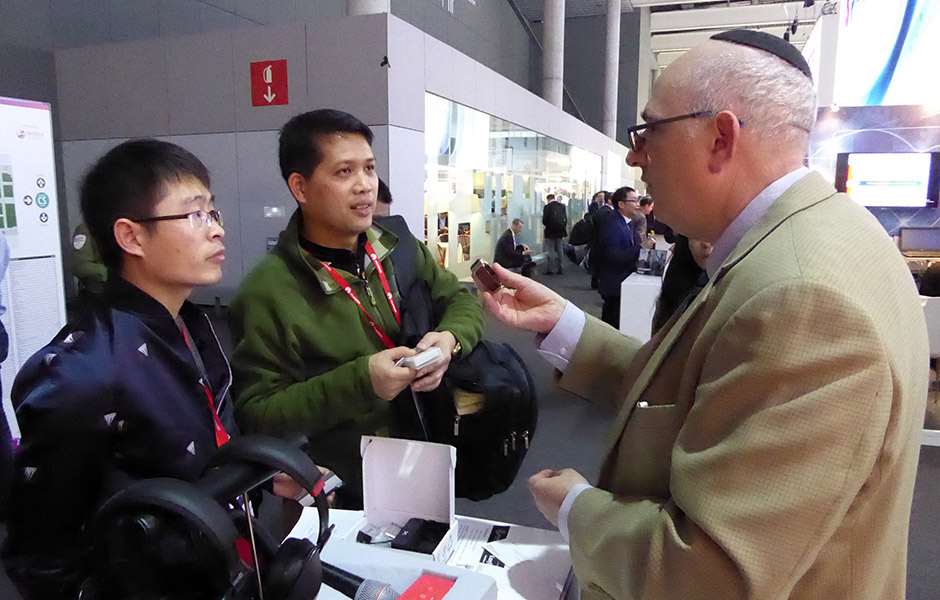 "I'll let you have this little wonder for only $199!"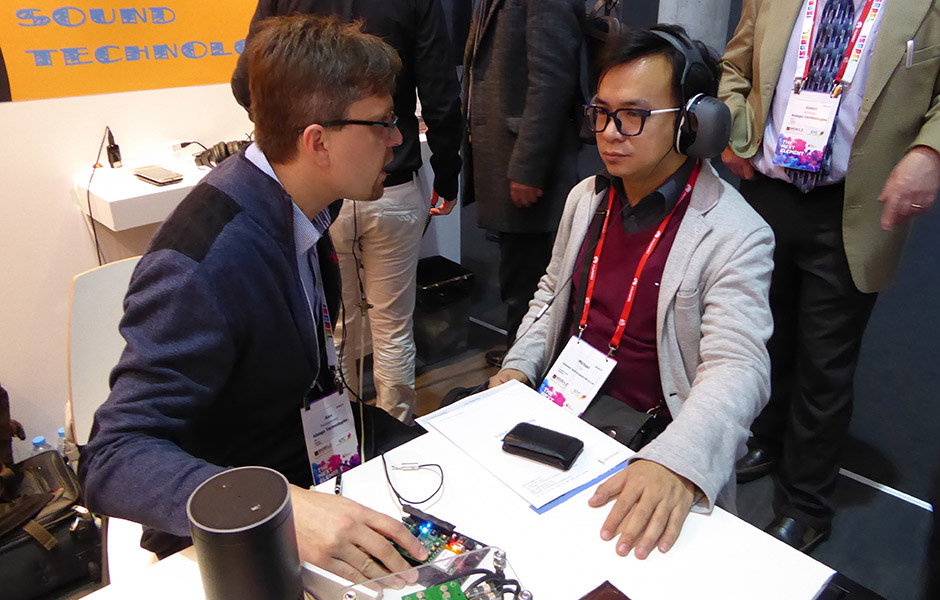 "I promise this will only hurt a little."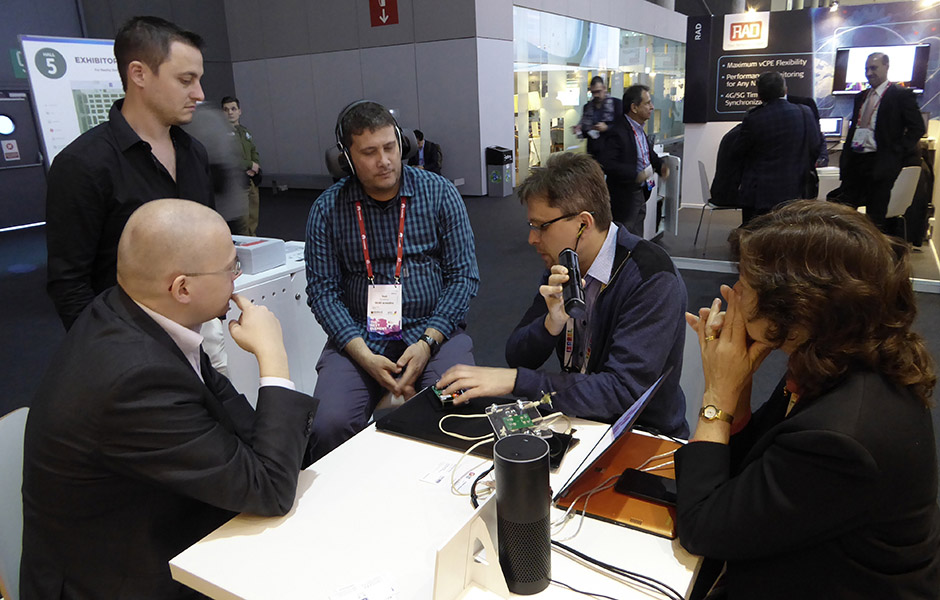 "Honestly, this was working just a moment ago."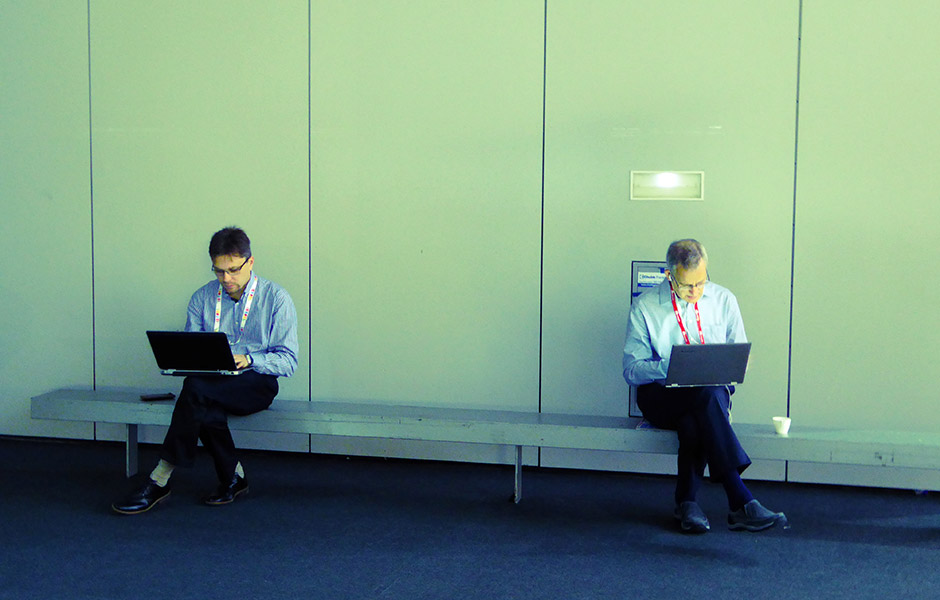 "I feel like we just don't talk anymore."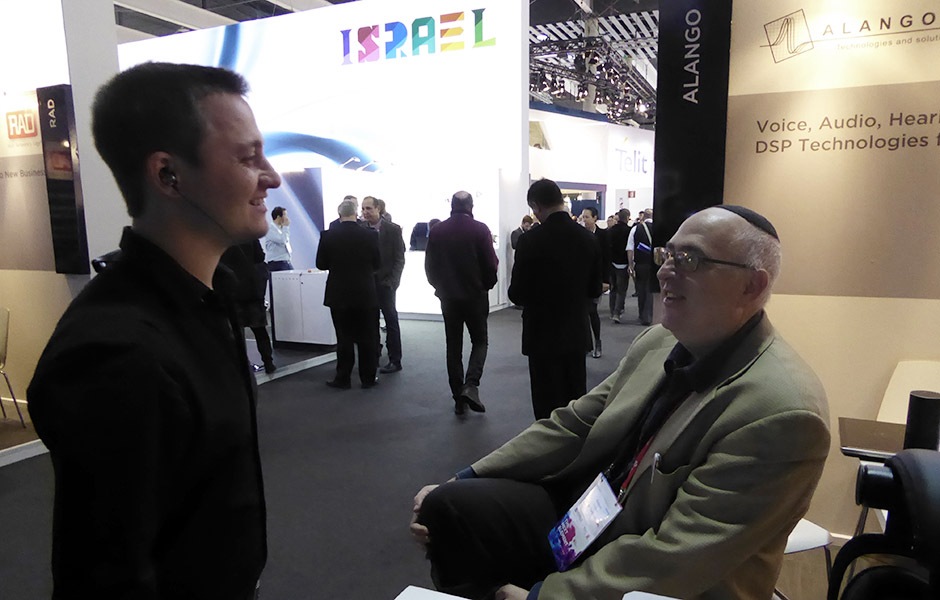 "I like working with you too."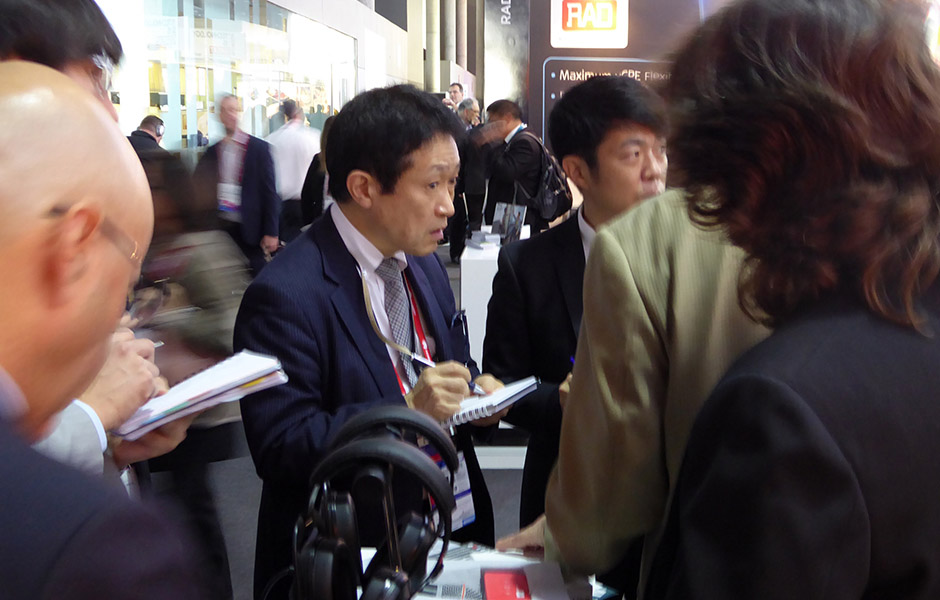 "Yes, you can put that in writing."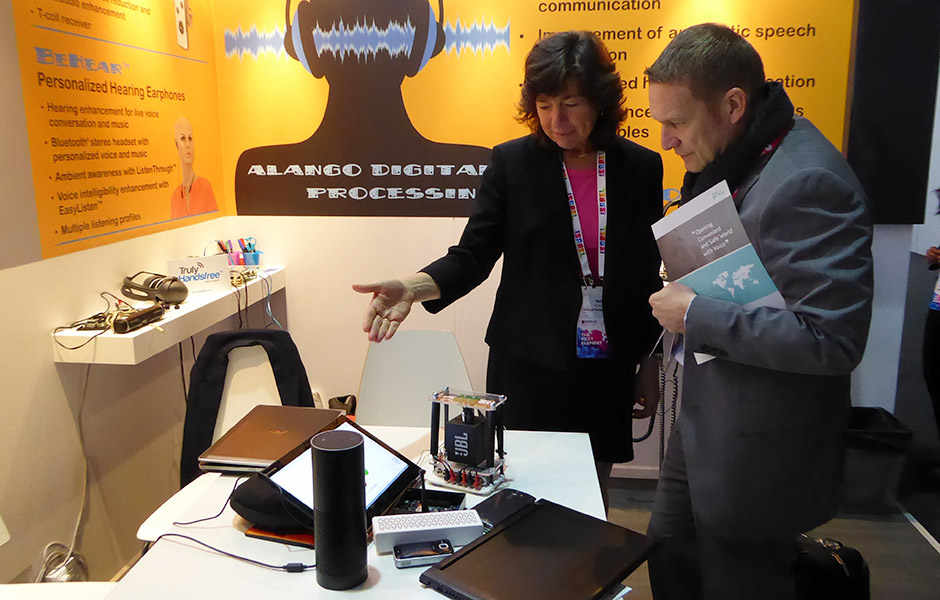 "That's the stuff!"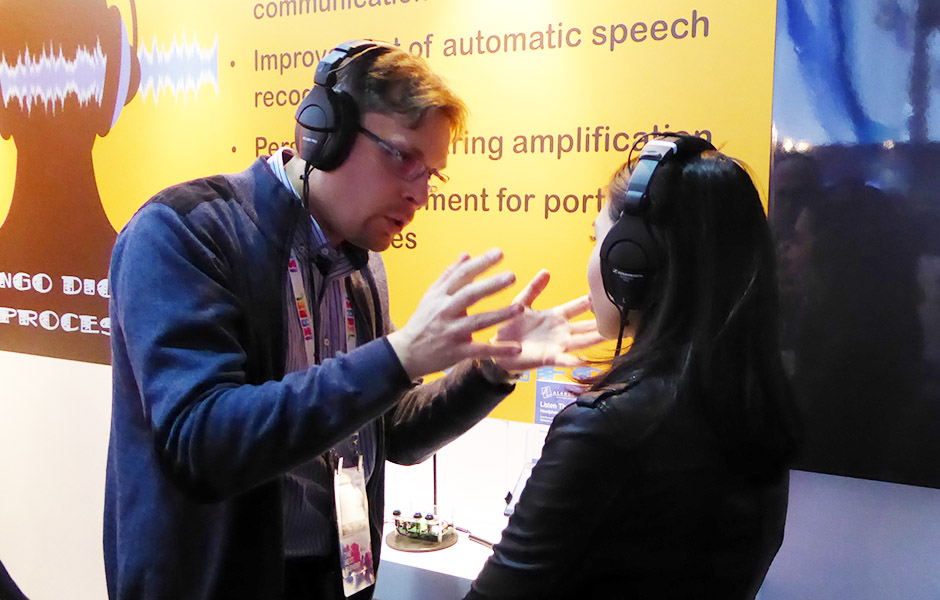 "It sounds like an invisible basketball."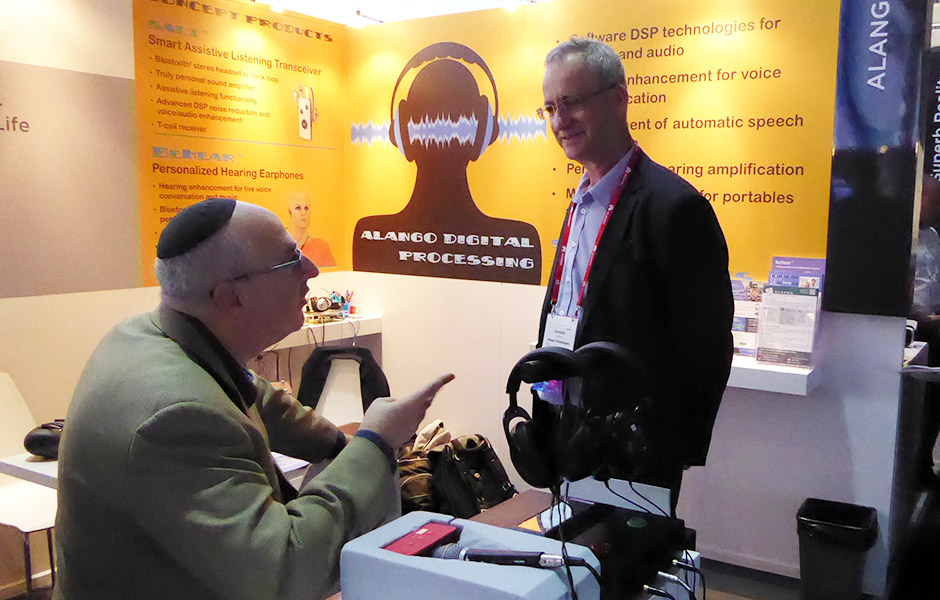 "…and that's why baseball is the greatest sport."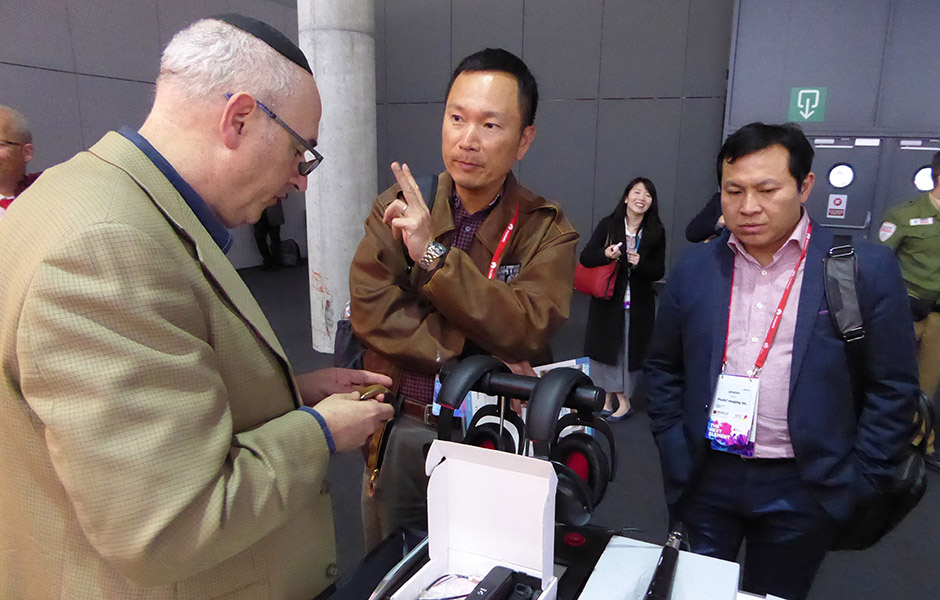 "We come in peace."

Share on Facebook

Share on Linkedin